WAIT! Your Registration Is Not Complete Yet...
Registration Almost Complete...
Step 1: Content Spinner
Step 3: Registration Complete
Would You Like To Upgrade to The

VIP Experience
?
Priority hot seat coaching
As a VIP, you get perks like hot seat and coaching priority, so that Clarice can work on your content & messaging strategy.

Value: $347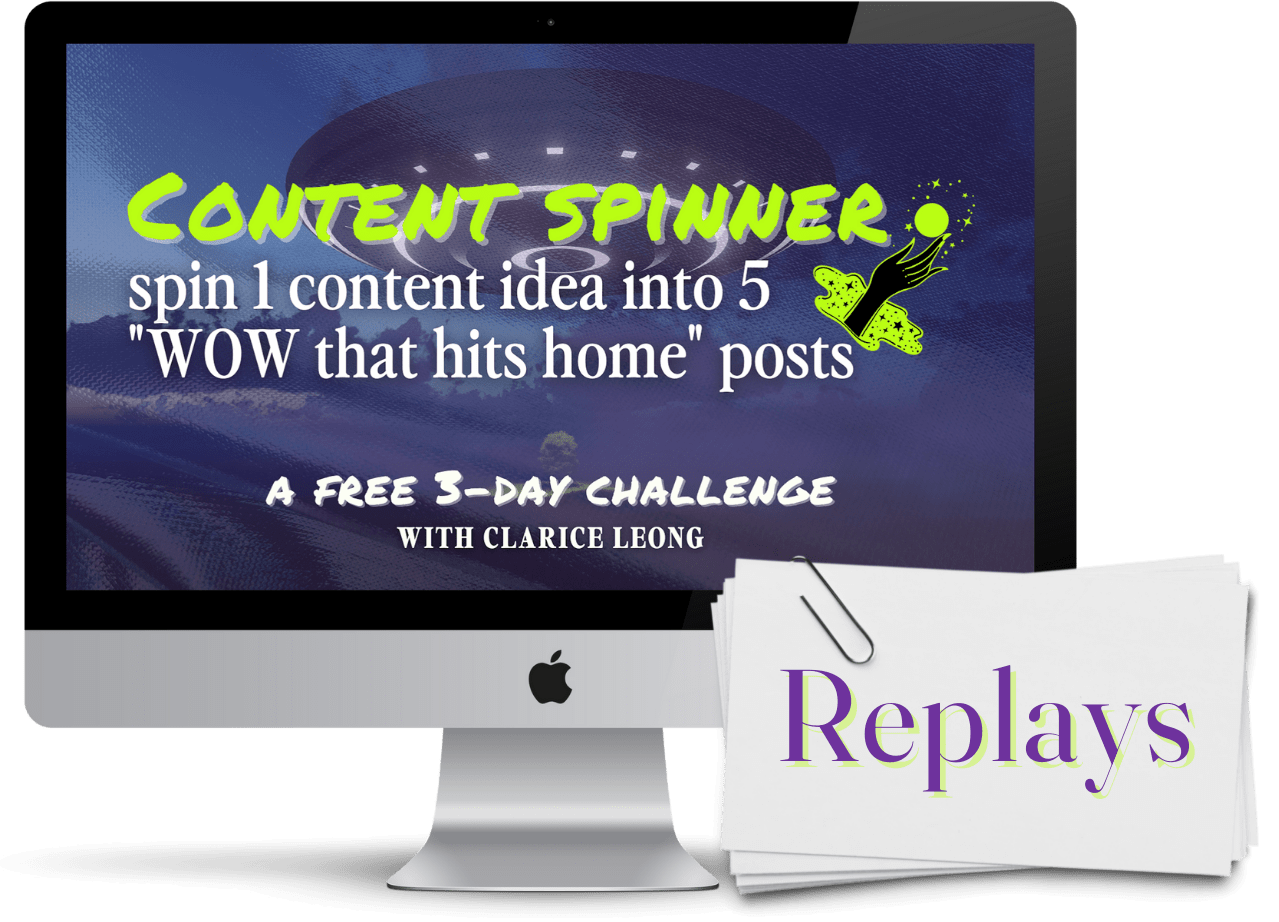 Replays of All 3 Days
Get the entire event recording so that you can rewatch the strategies at your own convenience (delivered to you 7 days after the event).

Value: $347
VIP Q&A Session
Get on a private Q&A session with other VIPs so that you can ask questions and make the most out of the event.

Value: $127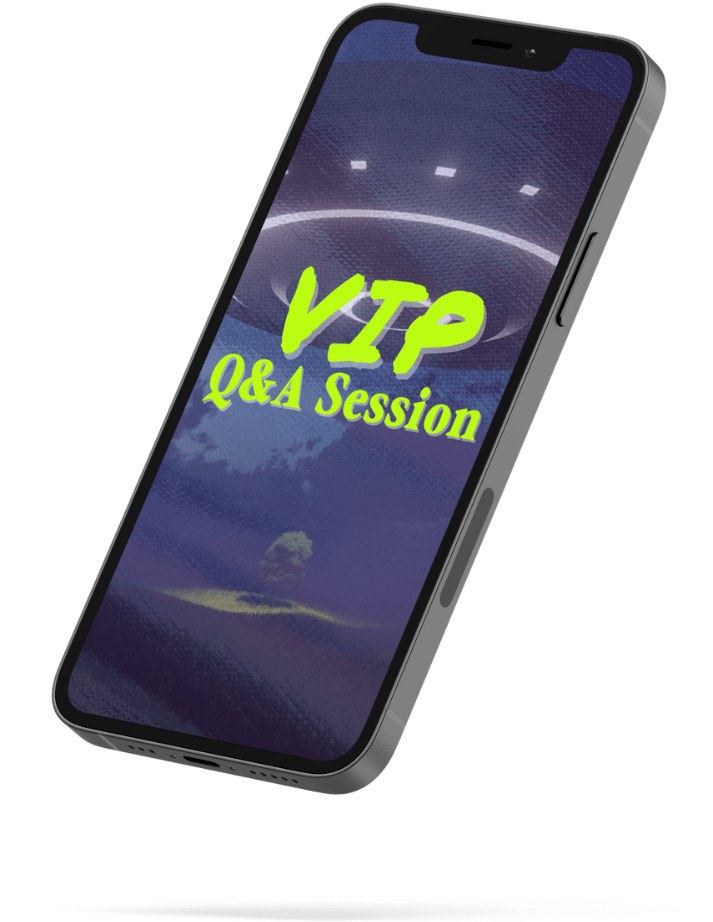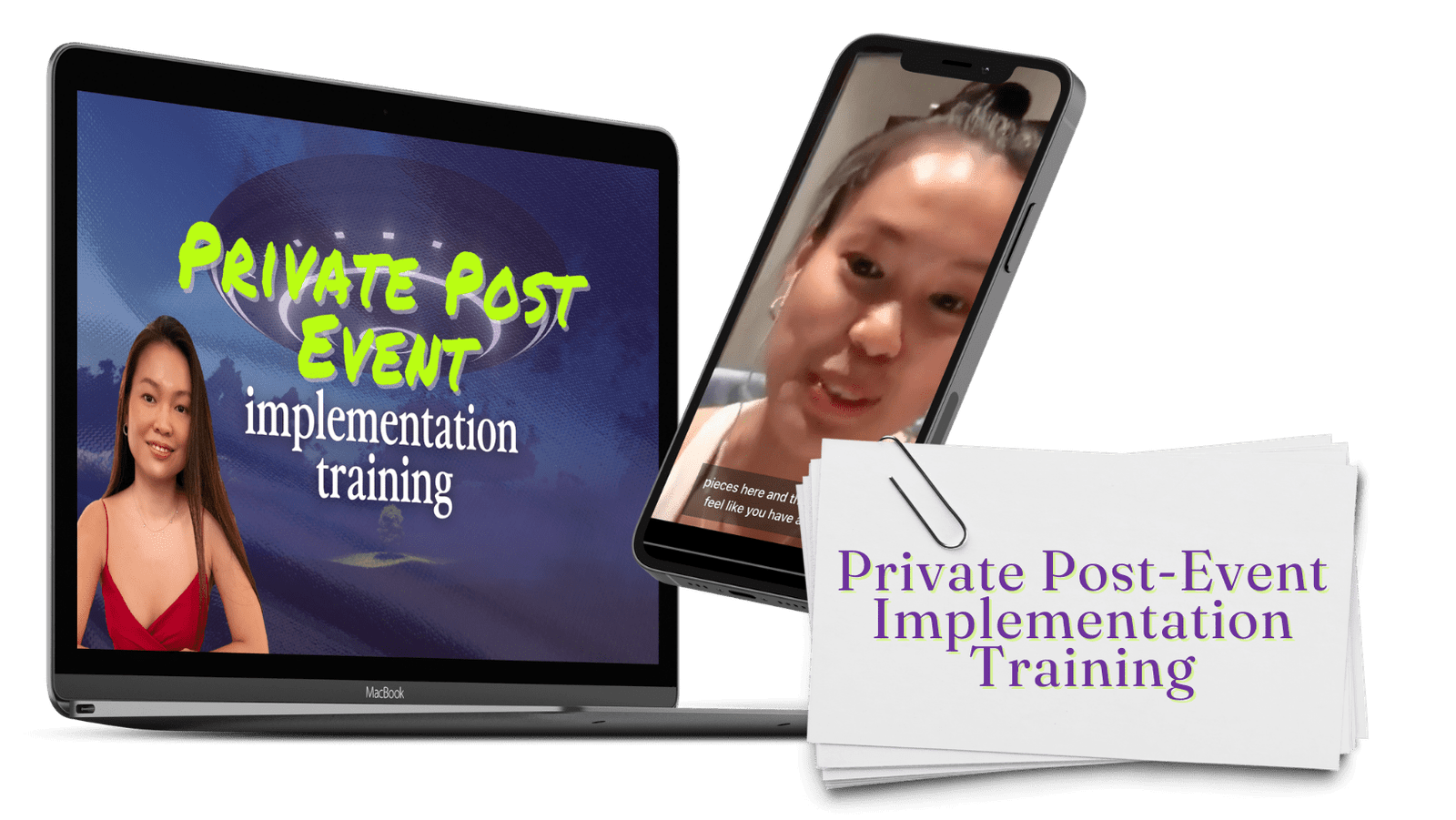 Private Post Event
(Implementation Training)
Maximize your momentum and come back in 14 days after the event with other VIPs only. Get help with implementation, ask questions and get unstuck.

Value: $197
Content Spinner
Actionable Checklist
Ever attended an amazing event and not sure where to start? I'm giving you every actionable step compiled in an entire checklist so that you can start implementing NOW (delivered 7 days post event).

Value: $37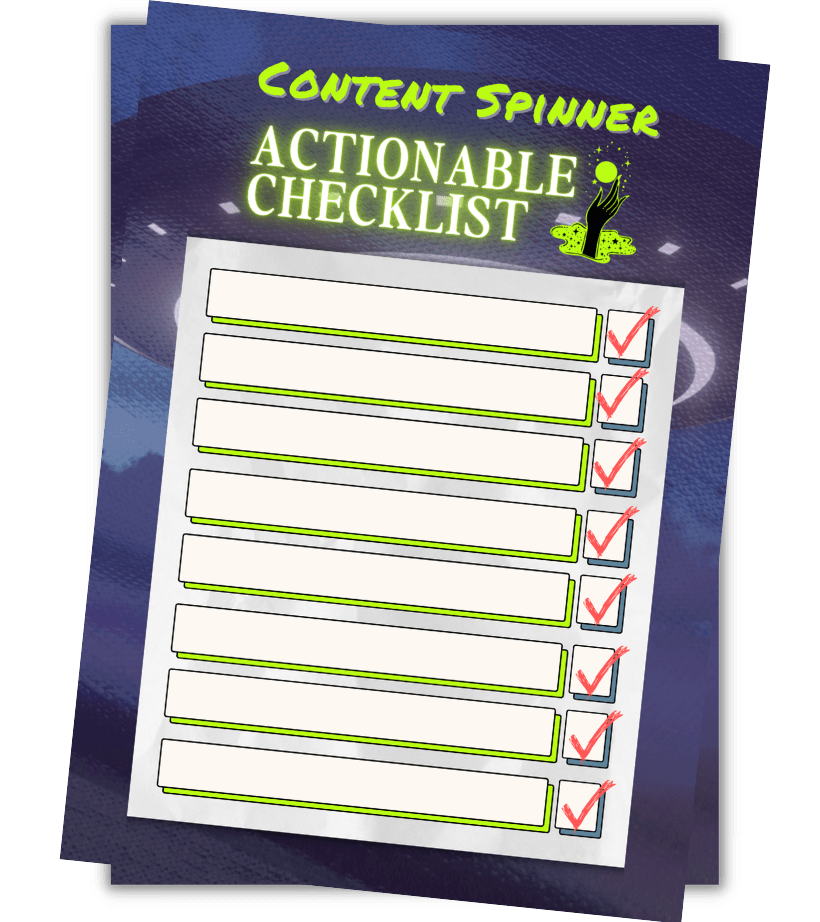 My content strategy breakdown to promote this event
You get to see the inner workings of my brain – the content strategy, planning, and execution, leading you to signing up for this event – so that you can model and implement this for your business. This training is NOT available anywhere else (delivered 14 days post event).

Value: $247